European energy strategy must reconcile the need for flexibility
30. 01. 2023
9:31
https://www.energy-storage.news
,
Julian Jansen, Lars Stephan
Over the last 12 months, we have witnessed an unprecedented crisis in the European energy markets. This was caused, among others, by the war in Ukraine, the growing effects of climate change, and the unavailability of the French nuclear fleet. Europe's response to those challenges is an even faster acceleration of renewable buildout in Europe. As we rediscover the meaning of security of supply, it is time to better understand the value of flexibility as a critical enabler of the energy transition. European policy makers need to strengthen the role of flexibility technologies, including energy storage, in future Energy Market Design.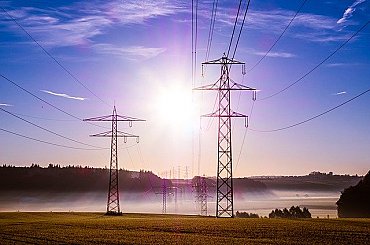 You are not logged in
If you want to read more, join the ENERGY-HUB club
Login
Try the monthly membership in the ENERGY-HUB club for free!
07. 12. 2023
15:31
https://www.energy-storage.news
,
Cameron Murray
Europe's telecommunications sector has the potential to deploy 15GWh of distributed energy storage (DES), halving its energy costs…
07. 12. 2023
15:31
https://www.energy-storage.news
,
Cameron Murray
Investors SUSI Partners and SMT Energy have added 10 BESS projects in the ERCOT, Texas market totalling 100MW, building on an alre…
07. 12. 2023
13:31
https://www.energy-storage.news
,
Jonathan Touriño
The government of Spain, through the Institution for the diversification and energy savings (IDAE) has awarded 880MW/1809MWh in it…
07. 12. 2023
7:31
Energy Storage
,
Andy Colthorpe
New HOrizons Ahead (NHOA) has completed work on a large-scale battery energy storage system (BESS) in Taiwan, designed specificall…
06. 12. 2023
18:31
https://www.energy-storage.news/
,
Andy Colthorpe
Energy-Storage.news speaks with Jeff Bishop, CEO of Key Capture Energy, about Michigan's new energy storage target and why the Mid…
ENERGY-HUB is a modern independent platformsharing news and analytic articles from the energy sector on a daily basis. Within our portfolio we monitor czech, slovak and foreign press releases.
80928
Number of published news
2092
Number of published events
981
Number of published articles