Slovakia's Fuergy raises €16 million private equity to expand energy-as-a-service model
24. 01. 2023
14:30
https://www.energy-storage.news/
,
Cameron Murray
Fuergy, a Slovakia-based company providing energy storage and management solutions, has raised €16 million (US$17.4 million) from local private equity firm Pro Partners Holding. The fundraise, announced yesterday (23 January), is aimed at turning Fuergy's smart battery storage product 'brAIn' "into a new green investment product and make it more affordable for a wider group of customers," the firm said.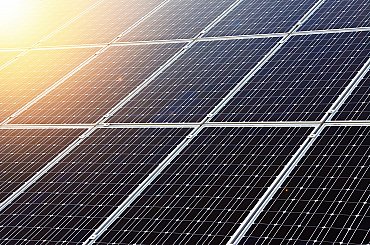 You are not logged in
If you want to read more, join the ENERGY-HUB club
Login
Try the monthly membership in the ENERGY-HUB club for free!
17. 03. 2023
18:29
www.energy-storage.news
Electriq Power, a US provider of battery storage solutions, has secured a deal that could be worth more than US$300 million. The c…
17. 03. 2023
14:29
www.energy-storage.news
Independent power producer Amarenco has purchased a 90% stake in PV developer Infram from investment company M&G's infrastructure…
16. 03. 2023
19:29
www.energy-storage.news
The European Commission has cleared an investment by Canadian pension fund BCI into Eku Energy, a new utility-scale BESS platform…
16. 03. 2023
16:29
www.energy-storage.news
Connecticut utilities Eversource, UL and a quasi-state bank have together launched the next 100MW tranche of a programme aimed at…
16. 03. 2023
14:29
https://www.energy-storage.news/
,
Andy Colthorpe
Australian Vanadium has secured a site and progressed the design and development of a flow battery electrolyte facility in Western…
ENERGY-HUB is a modern independent platformsharing news and analytic articles from the energy sector on a daily basis. Within our portfolio we monitor czech, slovak and foreign press releases.
76564
Number of published news
2092
Number of published events
891
Number of published articles