Fakta o zastropování cen energií: Nastane až od ledna, pomůže také malým firmám a SVJ
17. 09. 2022
15:00
ekonomickydenik.cz
Kolem zastropování cen elektřiny a plynu, které schválila vláda premiéra Petra Fialy v pondělí 12. září, se vytvořila mlha nejasností. Nabízíme vyjádření ministerstva průmyslu a obchodu ke třem sporným bodům: termínu, od kdy platí cenový strop, dostupností pomoci z pohledu menších firem a k cenám plynu pro domovní kotelny.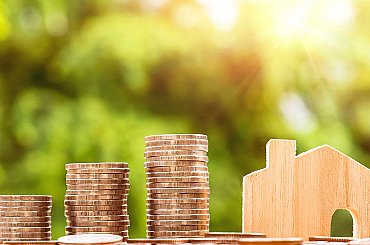 Většina médií včetně Ekonomického deníku pochopila vyjádření ministrů tak, že cenový strop začne platit již od listopadu. Nyní se ukazuje, že to není tak docela pravda. "Avizovaný cenový strop se týká cen 2023, platí tedy od 1. ledna 2023," potvrzuje Miluše Trefancová.
Lidé však ušetří již v následujících měsících. Dodavatelé budou povinni do 30 dnů po vyhlášení cenového stropu upravit zákazníkům zálohy a zaslat jim upravený rozpis záloh. Vzhledem k tomu, že zákazníci většinou hradí energie formou měsíčních záloh, dojde k faktickému zohlednění nižších cen pravděpodobně již v listopadových zálohách.
Stejně tak platí, že od počátku října elektřina zlevní díky změně úhrady vícenákladů na obnovitelné zdroje energie. Stoprocentně je bude hradit stát z rozpočtu. Příliš na tom neprodělá, protože tyto náklady od ledna 2023 výrazně klesnou.
Rychlá novela energetického zákona k regulaci cen energií výslovně zmiňuje pouze domácnosti a podnikatele – fyzické osoby. Podle vyjádření ministerstva průmyslu se však zastropování cen týká také podniků (právnických osob) připojených na hladině nízkého napětí (respektive se spotřebou plynu do 630 MWh ročně).
Vláda dále rozhodla, že pokud dojde ke schválení nyní navrhovaného opatření Evropské komise na snížení cen energií, tak určí maximální ceny elektřiny i pro střední podniky, které jsou připojeny k síti vysokého a velmi vysokého napětí. Toto zastropování může být v návaznosti na schválená opatření Komise omezeno například z hlediska toho, jaký objem spotřeby bude možné takto cenově regulovat.
More information here.
25. 11. 2022
13:25
theguardian.com
,
Hans-Werner Sinn
Despite ambitious green goals, the country's over-reliance on Russian gas has forced it back to coal and expensive imports. Say wh…
22. 11. 2022
19:25
https://www.forbes.com
,
Dan Eberhart
Oil prices bounced back Tuesday as members of the Organization of the Petroleum Exporting Countries (OPEC) and their allies disput…
13. 11. 2022
15:25
https://spectrum.ieee.org/
,
Robert N. Charette
From the outside, there is little to tell a basic Ford XL ICE F-150 from the electric Ford PRO F-150 Lightning. Exterior changes c…
10. 11. 2022
23:25
https://www.forbes.com
,
Ariel Cohen
Liquefied-natural gas (LNG) is a bridge fuel that will help the world reach decarbonization as an energy source that is vastly cle…
26. 10. 2022
16:25
.windpowermonthly.com
,
Hannah Holt
French oil supermajor, TotalEnergies (TTE) and Brazilian developer, Casa dos Ventos (CDV) have created a joint venture to develop…
ENERGY-HUB is a modern independent platformsharing news and analytic articles from the energy sector on a daily basis. Within our portfolio we monitor czech, slovak and foreign press releases.
74541
Number of published news
2092
Number of published events
847
Number of published articles