Všetko o hybridoch: Ako fungujú, koľko stoja a aká je ich návratnosť?
10. 02. 2022
17:42
auto.sme.sk
,
Peter Kálmán
Najdostupnejší full-hybrid vychádza na 17 090 eur. Ponuka hybridov sa každý rok zväčšuje, najdostupnejšia je trojica malých áut.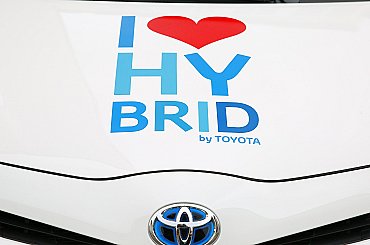 Trh s novými autami sa rýchlo mení a vo veľkej miere sa musí prispôsobovať požiadavkám na znižovanie produkovaných emisií oxidu uhličitého (CO2).
Donedávna sa pri spaľovacích motoroch ukazovali ako najekologickejšie autá jazdiace na stlačený zemný plyn. Na prvých miestach sa roky umiestňovali aj podľa meraní emisií nemeckého autoklubu ADAC.
Budúcnosť CNG áut však spečatil postupný prechod k elektromobilom, preto sa sľubovaný rozvoj plniacich staníc zastavil. Pritom taká Škoda Octavia G-Tec má produkciu CO2 na úrovni len 105 g/km, čo je menej ako pri malom Fiate 500 s benzínovým motorom.
Je tu však aj iná možnosť, ako si vybrať nové auto s nízkymi emisiami, schopnosťou jazdiť aj na elektrinu, ale zároveň bez potreby nabíjania zo zásuvky. Ide o full-hybridy, ktorých ponuka je z roka na rok pestrejšia.
More information here.
19. 11. 2022
9:25
https://www.theguardian.com
,
Ruth Michaelson, Patrick Greenfield
Saudi Arabia is bolstering years of negotiation tactics designed to stymie vital climate negotiations with a focus on carbon captu…
19. 11. 2022
4:25
https://www.forbes.com
,
Ian Palmer
With oil production at 11 million bpd (barrels per day) Saudi Arabia is the second top oil producer – a country of population only…
13. 11. 2022
15:25
https://spectrum.ieee.org/
,
Robert N. Charette
From the outside, there is little to tell a basic Ford XL ICE F-150 from the electric Ford PRO F-150 Lightning. Exterior changes c…
06. 11. 2022
23:25
https://www.forbes.com
,
Ken Silverstein
Does the aviation sector have its head in the clouds? Indeed, the experts are working hard to make hydrogen a sustainable aviation…
06. 10. 2022
13:31
Euractiv.com
,
Agnese Ruggiero
Ahead of the next trialogue talks between the EU institutions on the Emissions Trading System (EU ETS), scheduled on 10 October, t…
ENERGY-HUB is a modern independent platformsharing news and analytic articles from the energy sector on a daily basis. Within our portfolio we monitor czech, slovak and foreign press releases.
74541
Number of published news
2092
Number of published events
847
Number of published articles