Všechny modely od Rolls-Royce budou elektrické
03. 02. 2022
6:41
Novinky.cz
,
Daniel Havlina
Vedení britské automobilky Rolls-Royce uvedlo, že automobilka směřuje k elektrické budoucnosti. Počínaje novým elektromobilem Spectre by i ostatní modely značky měly být postupně nahrazeny vozidly na bateriový pohon.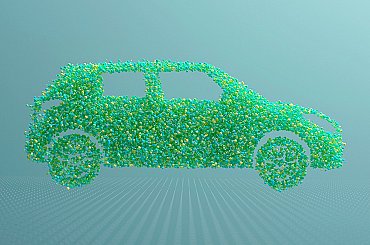 Přechod jedné z nejluxusnějších automobilek na světě v kompletně elektrickou společnost se očekával. Podle webu Autocar předchozí spekulace potvrdil sám generální ředitel firmy Rolls-Royce Torsten Müller-Ötvös v rozhovoru u příležitosti obrovského úspěchu - britská automobilka totiž v minulém roce prodala nejvíce vozidel od svého založení před 117 lety.
Müller-Ötvös se nechal slyšet, že značka nejprve zmodernizuje kompletní současnou modelovou řadu, která se ještě spoléhá na spalovací motory, ale pak už se bude společnost chystat k přechodu na elektřinu, který by měl přijít do roku 2030. Britové uvádějí, že chtějí všechny své současné modely nahradit elektrickými.
Vedení rovněž uvedlo, že rozhodnutí se nezakládá pouze na britské právní normě, která od roku 2030 zakáže výrobu vozidel se spalovacími motory. "Neřídíme se pouze právními předpisy. Ve hře je i naše poměrně mladá klientela po celém světě, která si elektrický Rolls-Royce prostě žádá," uvedl Müller-Ötvös. Průměrný věk zákazníků totiž v posledních letech rapidně klesl na 43 let.
V Rolls-Royce doufají, že pomocí elektromotorů zvládnou plnohodnotně nahradit spalovací motory, která firma dlouhá léta hrdě používala. Jedná se přitom o agregáty V12, takže to nebude lehký úkol.
More information here.
13. 11. 2022
15:25
https://spectrum.ieee.org/
,
Robert N. Charette
From the outside, there is little to tell a basic Ford XL ICE F-150 from the electric Ford PRO F-150 Lightning. Exterior changes c…
25. 10. 2022
17:25
https://spectrum.ieee.org/
,
Rahul Rao
The United States is home to the world's largest biofuel program. For the past decade and a half, the U.S. federal government has…
29. 08. 2022
19:00
Euractiv.com
,
Sean Goulding Carroll
The EU aviation sector is gearing up to roll out electric and hydrogen planes, which manufacturers predict will hit markets by 203…
08. 07. 2022
6:05
Euractiv.com
,
Sean Goulding Carroll
The European Parliament approved draft EU rules Thursday (7 July) to greatly increase the amount of green jet fuel used in the avi…
28. 06. 2022
6:55
Euractiv.com
,
Sean Goulding Carroll
Lawmakers in the European Parliament's Transport committee voted to expand the definition of green jet fuel yesterday (27 June), a…
ENERGY-HUB is a modern independent platformsharing news and analytic articles from the energy sector on a daily basis. Within our portfolio we monitor czech, slovak and foreign press releases.
74541
Number of published news
2092
Number of published events
847
Number of published articles