EU: Methane Strategy
19. 04. 2021
7:30
enviweb
On 14 October 2020, the European Commission put forward a strategy for the reduction of methane emissions. The strategy focuses on cross-sectoral actions as well as on specific actions in the energy, agricultural, waste and wastewater sectors to reduce methane emission within the EU and globally. The ENVI Committee is the lead Committee for an own-initiative report on the strategy.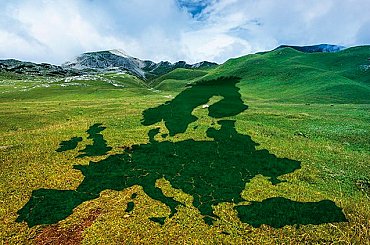 You are not logged in
If you want to read more, join the ENERGY-HUB club
Login
Try the monthly membership in the ENERGY-HUB club for free!
24. 06. 2021
9:31
enviweb
Data released by comparethemarket.com.au shows that charging all the mobile phones in the world produces 8,088,324 tonnes of CO2e…
26. 05. 2021
13:31
enviweb
,
enviweb.cz
Committee on the Environment, Public Health and Food Safety ENVI(2021)0526_1 DRAFT AGENDA Meeting Wednesday 26 May 2021, 13.45 - 1…
18. 04. 2021
11:30
enviweb
The maritime shipping industry has set ambitious decarbonization targets over the next decade. Shrinking the shipping industry's c…
16. 02. 2021
9:31
http://www.enviweb.cz/
,
EnviWeb.cz
To raise global climate ambition and prevent 'carbon leakage', the EU must place a carbon price on imports from less climate-ambit…
12. 02. 2021
12:31
enviweb.cz
,
enviweb.cz
On 4 and 5 February ENVI adopted its own-initiative report entitled 'Towards a WTO-compatible EU carbon border adjustment mechanis…
ENERGY-HUB is a modern independent platformsharing news and analytic articles from the energy sector on a daily basis. Within our portfolio we monitor czech, slovak and foreign press releases.
62385
Number of published news
1908
Number of published events
672
Number of published articles