France puts EU withdrawal from Energy Charter Treaty on the table
03. 02. 2021
13:57
Euractiv.com
,
Frédéric Simon
The European Union and its member states should draw the consequences of the current stalemate in multilateral talks aimed at reforming the Energy Charter Treaty and consider a coordinated withdrawal, Paris has said in a letter seen by EURACTIV.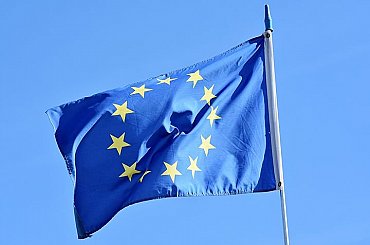 You are not logged in
If you want to read more, join the ENERGY-HUB club
Login
Try the monthly membership in the ENERGY-HUB club for free!
01. 10. 2021
10:33
enviweb
Today, the Rethink Plastic alliance and the Break Free From Plastic movement released two reports, an assessment of policy measure…
26. 05. 2021
13:31
enviweb
,
enviweb.cz
Committee on the Environment, Public Health and Food Safety ENVI(2021)0526_1 DRAFT AGENDA Meeting Wednesday 26 May 2021, 13.45 - 1…
19. 04. 2021
7:30
enviweb
On 14 October 2020, the European Commission put forward a strategy for the reduction of methane emissions. The strategy focuses on…
16. 02. 2021
9:31
http://www.enviweb.cz/
,
EnviWeb.cz
To raise global climate ambition and prevent 'carbon leakage', the EU must place a carbon price on imports from less climate-ambit…
12. 02. 2021
12:31
enviweb.cz
,
enviweb.cz
On 4 and 5 February ENVI adopted its own-initiative report entitled 'Towards a WTO-compatible EU carbon border adjustment mechanis…
ENERGY-HUB is a modern independent platformsharing news and analytic articles from the energy sector on a daily basis. Within our portfolio we monitor czech, slovak and foreign press releases.
63235
Number of published news
1927
Number of published events
702
Number of published articles