Ukrainian Energy Association urges state to bolster nuclear industry
28. 10. 2020
17:34
World Nuclear News
,
World Nuclear News
The Ukrainian Energy Association says it is writing to the government urging enhanced support for the country's nuclear industry. UEA initiated a roundtable to discuss the challenges facing the industry, which took place in Kiev on 22 October. Participants in the meeting included the head of Energoatom, Pyotr Kotin, and the chairman of the nuclear regulator, Grigory Plachkov.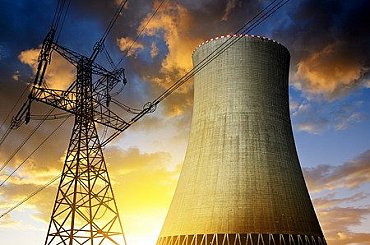 You are not logged in
If you want to read more, join the ENERGY-HUB club
Login
Try the monthly membership in the ENERGY-HUB club for free!
19. 04. 2021
7:30
enviweb
On 14 October 2020, the European Commission put forward a strategy for the reduction of methane emissions. The strategy focuses on…
07. 02. 2021
7:30
enviweb
Most MEPs are demanding the European Commission put forward legally binding targets to curb waste and over-consumption - a move th…
03. 02. 2021
13:57
Euractiv.com
,
Frédéric Simon
The European Union and its member states should draw the consequences of the current stalemate in multilateral talks aimed at refo…
03. 11. 2020
16:34
World Nuclear News
,
World Nuclear News
Unit 1 of the first nuclear power plant to be built in Belarus has been connected to the grid and is supplying electricity, Rosato…
26. 10. 2020
18:35
World Nuclear News
,
World Nuclear News
The board of the Ministry for Emergency Situations of Belarus has issued a permit for the power start-up of unit 1 of the country'…
ENERGY-HUB is a modern independent platformsharing news and analytic articles from the energy sector on a daily basis. Within our portfolio we monitor czech, slovak and foreign press releases.
62385
Number of published news
1908
Number of published events
672
Number of published articles