Wind to play central role in Spain's economic recovery plans
23. 10. 2020
11:34
windpowermonthly.com
,
Michael McGovern
Roughly 100 delegates attended the Spanish Wind Energy Association's (AEE) fifth annual congress in person with over 200 joining online, due to Covid restrictions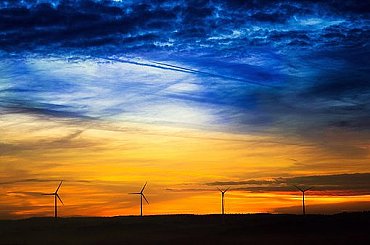 You are not logged in
If you want to read more, join the ENERGY-HUB club
Login
Try the monthly membership in the ENERGY-HUB club for free!
19. 04. 2021
7:30
enviweb
On 14 October 2020, the European Commission put forward a strategy for the reduction of methane emissions. The strategy focuses on…
07. 02. 2021
7:30
enviweb
Most MEPs are demanding the European Commission put forward legally binding targets to curb waste and over-consumption - a move th…
03. 02. 2021
13:57
Euractiv.com
,
Frédéric Simon
The European Union and its member states should draw the consequences of the current stalemate in multilateral talks aimed at refo…
03. 11. 2020
18:35
windpowermonthly.com
,
Craig Richard
If built, the 800MW project in Donetsk would be one of Europe's largest onshore wind farms
03. 11. 2020
16:34
World Nuclear News
,
World Nuclear News
Unit 1 of the first nuclear power plant to be built in Belarus has been connected to the grid and is supplying electricity, Rosato…
ENERGY-HUB is a modern independent platformsharing news and analytic articles from the energy sector on a daily basis. Within our portfolio we monitor czech, slovak and foreign press releases.
62385
Number of published news
1908
Number of published events
672
Number of published articles